What Are You Gonna Do About It?
What if you keep doing what you've always done? You'll keep getting what you've always gotten. This used to be true. Right now, we are currently living through the greatest technological shift of history. This means there are more opportunities for your competition and more opportunities for new competitors to arise.  So in this day and age, if you keep doing what...
Winners, Losers and Spectators
If you ask around, most people will tell you that they desire to be winners. But their actions dictate that they really want to be spectators. When you set out to win you always run the risk of losing. People are inherently programmed from the day we are born to avoid risk. Don't crawl to the edge of the couch or touch the stove. Don't run to fast or climb to high. It's...
The Perfect Gift For The Man or Woman Who Has It...
As I was growing up I can remember more then dozen or so products that claimed they were "the perfect gift for the person who has it all!" Well, I would like to propose that the perfect gift for someone who has it all is absolutely nothing. Because they have it all. Instead, take the money and buy something for someone who has next to nothing, or not enough.  Then if you'd...
4 tags
Super Bowl vs Google & Facebook
Super Bowl VS. Facebook and Google For the second year in a row, the Super Bowl has set a record for American television viewing. The Nielsen Co. said that an estimated 111 million people watched the Green Bay Packers outlast the Pittsburgh Steelers in professional football's ultimate game in 2011. That tops the 106.5 million who watched the 2010 game between New Orleans and...
Web Marketing Roundup: 4 Things I Learned This... →
Elisa has done it again with this great article on conversion tips she learned this week. I really enjoy Elisa's writing style and how she shows practical examples utilizing the techniques she outlines. Don't have time to read the articles or do the research? Let @avwebdesigns do the work for you: www.avwebdesigns.com
3 tags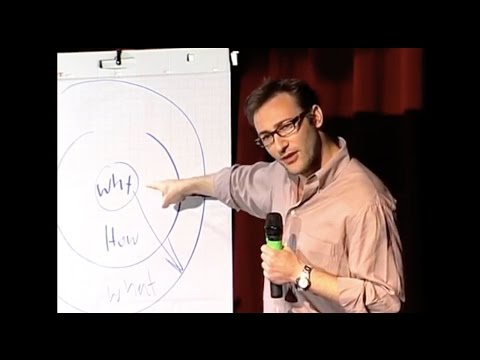 5 tags
"Martin Luther King gave the 'I Have a Dream' speech, not the 'I Have a Plan'..."
– Simon Sinek (via erikacervantes)
1 tag
Dig yourself a hole!
Make big promises. Burn your boats. Set yourself up in a place where you have few options and the stakes are high. Focused energy and serious intent will push you to do your best work. You have nowhere to run, nowhere to hide. (Better than the alternative). - Seth G.
11 tags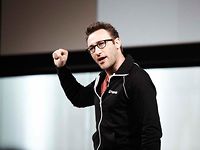 8 tags
How Apple Led The High-Stakes Patent Poker Win...
"It's not like Android's free. Android has a patent fee. You do have to license patents." That was Microsoft CEO Steve Ballmer in an interview last year with The Wall Street Journal. At the time, Microsoft was on the verge of releasing their first Windows Phone 7 devices, and knew their best hope in the market would be to go after Android — the same OS which quickly ran Windows Mobile into...
Watch
Some great unscripted client testimonials. For more info visit our Web Design Company in Lancaster, CA  Thanks for taking the time to check it out. If you have any comments or can think of improvements for the next video please let me know!
5 tags
Google - Ten things we know to be true
While working on a few internal company docs I decided to re-read Google's 10 things list. If you have not read it yet, you should. It's great food for thought for business owners (not just in the tech space), geeks and even everyday Google users. Ten things we know to be true "The perfect search engine," says co-founder Larry Page, "would understand exactly what you mean...
PSFK - Future of Mobile Tagging
PSFK's latest 'Future Of' report presents key trends in the mobile tagging space, so as to inspire marketers and their creative agencies about their future use of technologies that include QR codes, barcodes and Microsoft Tags in their branding activity and communication campaigns. Mobile tags offer a unique opportunity for brands and their agencies to interact with potential and existing...
"I hand business owners a cape and teach them how to fly…"